How To Apply WOD&DONE Products
Videos and Instructions on how to Apply
Application Videos
I am using Hand Protection WITHOUT Adhesive
I am using Hand Protection WITH Adhesive
I am using Thumb Guard Tape
Different Hand Protection Anchor Application Methods
Congratulations – you've just purchased the best and most versatile hand protection on the planet! Now, let us show you how to apply them so you get the best result. You're just a few minutes away from better protection!
Watch our short video and check out the step-by-step instructions below. Make sure the application is performed neatly, ensuring that there are no bubbles, creases, or folds over the palm.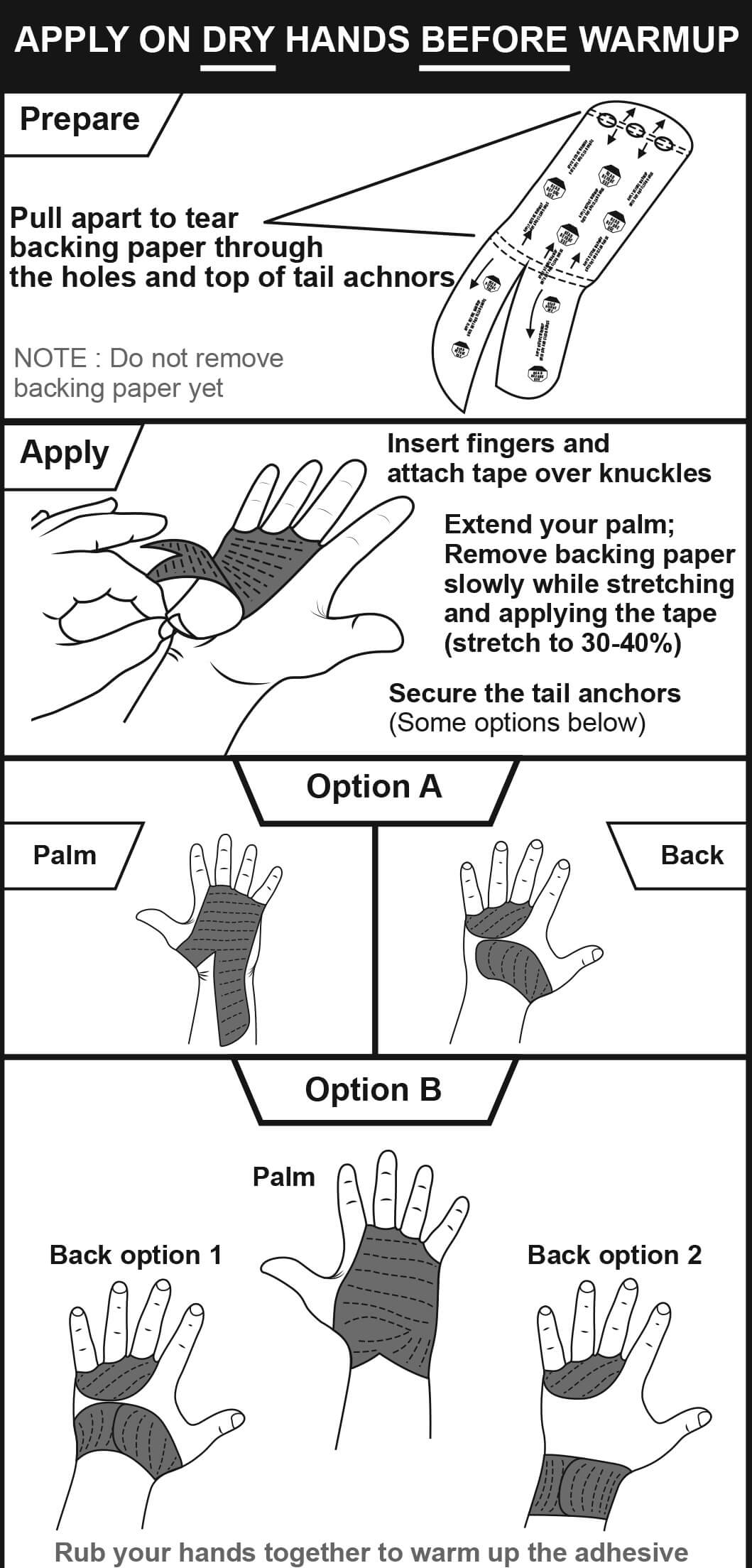 You have several options on how to apply the anchors.