Temporary Home of the  WODWELDER
Protect with WOD&DONE! Recover with WOD WELDER!
NO MORE RIPPED HANDS!
Hopefully…

It only takes  your hands getting torn one time before you decide to do something about it. Really. What's the point of having the perfect deadlift if you can't hold the bar?

Not a badge of honor

Torn hands are injured hands, not badges of honor. Keep them healthy so you can stay in the game. Start by showing your calluses some TLC.

Friction

Calluses are proof of your hard work, but if you don't keep them uniform and hydrated, the thick parts can break down from high repetitions on the rings, the bar, kettlebells, in an oar– you get the picture. Where overgrown calluses get a grinding from friction–you get tears and rips, leaving you with bloody, painful useless hands and with your partner or family having to wash your hair for you. Nobody wins in that situation.
WOD&DONES In Action
Real People Real Results
Hand Recovery Products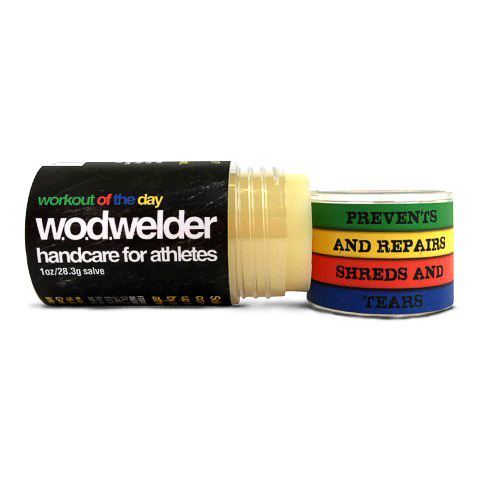 WodWelder Rip Repair - Solid Salve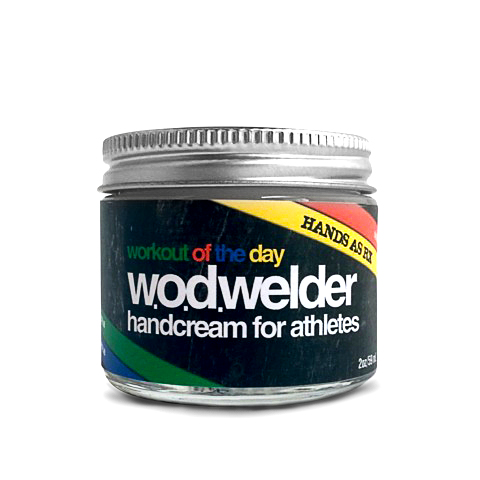 Wodwelder Hands As Rx Cream Small or Large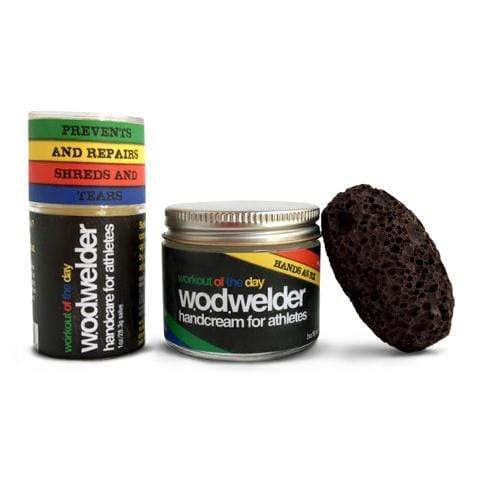 WOD Welder Hand Care Kit